India's Leading Auto CAD Training in Delhi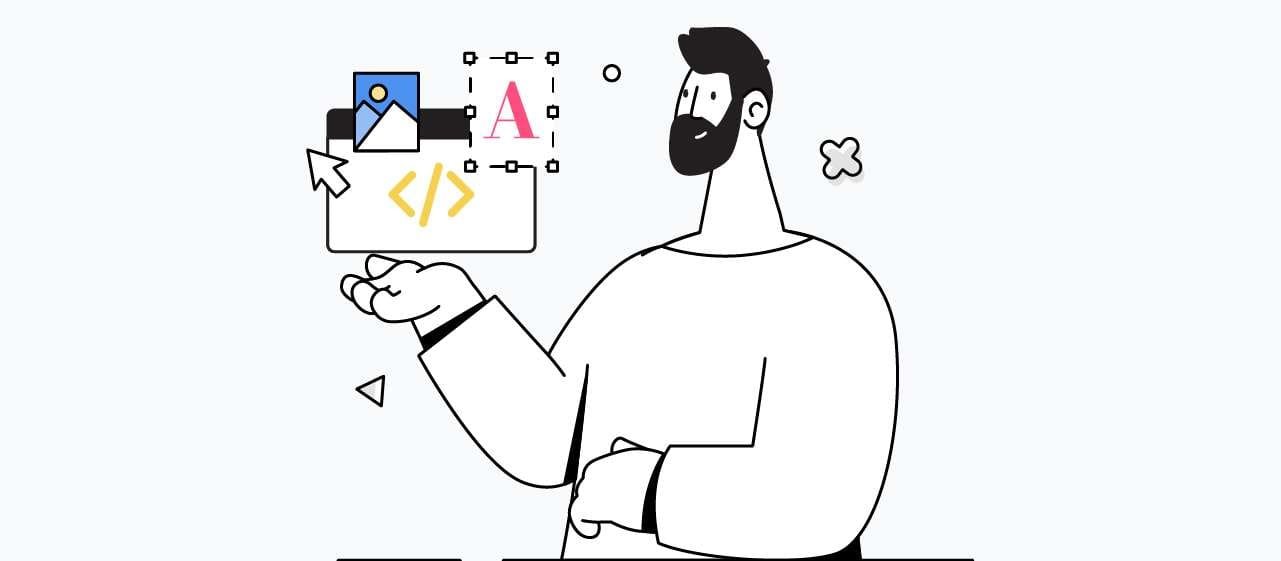 Join Best Auto CAD Training in Delhi
AutoCAD is computer software that is mainly used in the electrical, mechanical, and architecture trade. Architects, interior designers, and other engineers take help from this Autocad course software to draw 2D and 3d drawings for models. It is commonly used for professionals who use AutoCAD course software. DG Royals training institute is the Advanced AutoCAD Courses In Delhi. All students who are willing to learn advanced AutoCAD's 2D and 3D capabilities should join Best AutoCAD Institute in Delhi, which is in GTB Nagar Its DG Royals.
Best AutoCAD Training Course in Delhi 
DG Royals Institute provides the Best Autocad Training in Delhi. We offer the most Advanced Autocad Training in Delhi based on modern industrial demands. It also provides the live project preparation on AutoCad Training Course, including 100% Job Assistance. DG Royals is the most highlighted Top AutoCad Training Centre in Delhi. At DG Royals, we have faculty holding 12+ years of technical experience in handling specific real-time projects. It also accommodates corporate as well as online classes by Autocad specialist professionals holding genuine industrial expertise. DG Royals has a dedicated placement team for managing every student's placement, and it also allows the student job gateway throughout the candidate's admission.
Our unit of the AutoCad trainers proffers AutoCad in the Classroom coaching, AutoCad Online Training, and AutoCAD Corporate Training assistance. Our experts built our AutoCad syllabus to meet necessary real-world requirements for both essential to advanced levels. Here at DG Royals, we will manage training on weekdays or weekends; and this entirely depends on students' demands. This AutoCAD course in Delhi will serve as one launching pad for the students who need to get into the core AutoCad job.
We are one of the top leading AutoCAD Training Coaching in Delhi, providing Coaching for Mechanical, Autocad Civil, and Electrical Courses. Because we have outstanding structure fees and we provide discounted offers, the discount offer details will be presented by attending our institute. We have various batches which begin from 8.00 AM to 8.00 PM. Training will be delivered in specific batches moreover in the group. Our institute is located in GTB Nagar, Delhi.
We have well-experienced Experts and corporate Trainers Who hold on an average of 12+ years of expertise. And once this AutoCAD Training Course In Delhi is finished, we will supervise students regarding Interview skills and draft their CVs with our Qualified Trainer's assistance. After that, we will prepare them for the interview and give references to the organizations for interviews.
DG Royals is a preeminent software training coaching based in Delhi, India. It also aims to abandon a wide range of software instruction courses with CAD training to aspirants who want to excel in this modern architecture and the manufacturing industry. DG Royals, the best AutoCAD training center in Delhi, is the most reputed AutoCAD Training Institute in this city, providing a broad range of specific courses concerning the Design and Engineering industry.
DG Royals is committed to providing career-oriented certification courses in the AutoCAD 2D and 3D (civil, mechanical, interior, and architectural) simultaneously, including many high-end tools and technologies such as Revit MEP Master, V-ray, Photoshop, Revit Master, and many more exceeding.
All the programs provided by DG Royals are career-oriented and extremely well-curated while understanding the learners' specific industry demands and future. Our training institute's highly experienced faculty has tailor-made specific AutoCAD courses in Delhi and a training structure towards satisfying the particular needs of enthusiastic designers and engineers.
Our best AutoCAD Master Training Course is intended to provide industry candidates to explore the most advanced AutoCAD tools and technologies while incorporating all the draw selections such as commands, editing, orientation, plotting techniques, and many more.
Autocad signifies a product of Autodesk. It is the most extensively utilized Design software. Concerning 2D Design, comprehensive organizations use Autocad. With the help of Autocad, anyone can Develop the Design for Mechanical, Civil, and Electrical. Complete for Building Plan Moreover, mechanical & electrical design AutoCAD remains utilized by the Engineering Graduates in Mechanical, Civil, Electrical, and Diploma in the Civil Mechanical, including Electrical fields. Extensive knowledge of the Autocad is broadly favored.
When any structure that can be an Apartment shopping Mall, residential House, or any commercial building remains to be built, the Initially Building Plan possesses to be created based on the building's specific requirement that has to be constructed. Any detailed building plan is designed utilizing Autocad. If any Machinery, Equipment, Machinery Parts, either Spare parts signify to be Manufactured. Design of specific Equipment or Machinery is also Developed by using the Autocad. 
If any of the Electrical components, either Circuit possesses to be developed. The Design concerning the Electrical part of either Circuit is also produced by utilizing AutoCad. Nevertheless, we state that we, as an Autocad Training course institute in Delhi, are pathfinders providing essence students with our world-class coaching. Feel free to reach us or contact us for further aspects.
Why DG Royal is the Best AutoCAD Training Institute In Delhi?
There are lots of AutoCAD institutes in Delhi. But finding the best Institute for Best AutoCAD course in Delhi is very difficult. The reason is that many institutes make fake promises. DG Royals is the only institute that offers highly proficient and technical training in the AutoCAD course in GTB Nagar, so you should take the best AutoCAD Training Institute In Delhi for that. 
Three months of a specialized course in AutoCad course in Delhi make their students experts in the Advanced AutoCAD course in Delhi. Students will be learning how to set up, create and edit 2D drawings using the AutoCAD application and the basic techniques for creating and navigating a technical drawing; our mentor will disclose AutoCAD's 3D application capabilities. 
Throughout Top AutoCAD Course in Delhi, students will learn advanced features and techniques such as precise drawing setup techniques, geometry formation, editing functions, display, printing, plotting techniques, etc. Learning Methodology. So that DG royals is the Best AutoCAD Training Institute In Delhi.
Registered and eminent mentors with experience working on projects in the real-world Industry.
DG royals provide quality training with advanced technologies and follow a well-structured course curriculum.
One-to-one attention to every student.

DG Royals provides free books for their students for AutoCad Course in Delhi.

Periodic sessions of doubt and seminars on revision

Dedicated and effective laboratory assistant to help you in complex projects

Resume preparation and interview guidance for AutoCAD Training in Delhi.

Commercial art courses from experts in the field to develop the conceptualization

Offers support in a placement through a dedicated job portal
The Most Advanced AutoCAD Course Modules
Our AutoCAD course modules start from the basic modules to the advanced level modules. Here you will acquire the Core Concepts Of the AutoCAD course by our expert AutoCAD trainer in Delhi. Take a glimpse at our AutoCAD Course Modules:
Introduction to AutoCAD 

User interface

UNIGRAPHICS

Constraining sketches

Sketcher essentials

Creating part features

Datum's

Editing freeform features

Editing curves

Creating assemblies

Basic assembly concepts

Positioning assembly components

Assembly sequencing

Assembly revisions & component replacements

Assemblies – analysis and clearance 

Part families

Deformable components

Introduction to drafting

Creating dimensions, and labels

Drawing and views

Plotting drawings

PRO-E

Sheet metal Features

GD & T

Parametric concepts

Surface creation & editing Techniques

Creating sketcher geometry

Practicing specific creo/parametric interface

Creating extrudes, revolves, and ribs.

Creating datum features

Swept blends, helical sweeps, and Variable section sweeps 

Creating patterns

Mirror tools Group & copy,

Creating blends & sweeps

Family tables, Layers,

Creating surface features

Practicing advance assembly constraints

Assembling with constraints

Creating drawing views

Creating display styles, cross-sections & combined views

Knowing simplified reps

Substituting components through rep, model, and envelope 

Primary, secondary & unattached walls

Introduction to the sheet metal design

Unbend, cuts & bend back 

Punches & notches

Sheet metal forms

Converting solid parts

Bending and Unbending the sheet metal geometry.

GD & T

Sheet metal drawings including flat states as well as a bend order table

Working with Assemblies

AUTODESK Inventor

Create and Edit Parts

Documenting Parts

Advanced Part Modelling Techniques

Assembly & Presentation Documentation

Multi-body Parts

Sheet Metal

Weldment

Content Center

Documenting Sheet Metal

Application Options & Document Settings

Surfaces creating & editing

Acquaintance on DesignAccelerators
Top Reasons to Prefer DG Royals For The Best AutoCAD Course in Delhi

Our AutoCAD Training Course in Delhi was created according to the Modern industry norm.

We have one of the most significant Certified Expert and Qualified Trainers teams with more than 12+ years of this Industry Expertise.

Here at DG Royals, we provide real-time Project Based Training.

We provide regular as well as weekend classes for delivering the Best AutoCad Training Course in Delhi.

Innovative Labs, including the latest equipment in it.

Constant analysis, interaction, and case studies remain an integral part of our students' AutoCAD training.

According to their favored timings, the students are free at DG Royals to access specific labs for countless hours.

We also used to retake the classes at zero-charge as usual as aspired.

DG Royals is providing the globally Recognized Course Certificate after the Completion of the AutoCAD Course In Delhi.

At DG Royals, our experts offer One-on-One attention in the class.

Post Training Support is used to assist the students in implementing the acquaintance on the clients' Projects.

DG Royals helps students to gain expertise in complex technical aspects.

Here at DG Royals, we accept various payment options such as Cash, Cheque, PayTM, Debit card, Credit Card, UPI, Net Banking, etc.
Why Join DG Royals for Best AutoCAD Course in Delhi?
DG Royals institute is ISO-certified quality and management, Interactive training classes with a practical and results-oriented approach. Special scholarship programs for deserving applicants Carry out extracurricular activities such as seminars, quizzes, and design contests that can boost student awareness.
100 percent Cost-free educational program for vulnerable candidates
Air-conditioned and fully powered laboratories
Tie-ups with plenty of outsider hostels
7 Open days for all students and professionals in work for AutoCAD course in Delhi
High-tech laboratories with unlimited Internet access
Regular updates while attending college
Consider the Best Student of the Month Award every month to improve the students' competitiveness at the center. Very good record on placement. This is the reason that DG Royals is the Top Leading Best AutoCAD Institute in Delhi.
Module in AutoCAD Training Institute in Delhi for AutoCAD Course in Delhi
Interfacing of AutoCAD

How to create basic geometry

Drafting setting In AutoCAD

How to draw important fundamentals for AutoCAD

Using AutoCAD Special Drawing Commands

How to make primary modifications in AutoCAD

AutoCAD Tailoring

Utility and Inquiry Tools

Linking o another drawing

Incorporating Images

Sharing Data with others

Part-2 AutoCAD (3d)

Introduction in 3D

Thickness

Elevation in AutoCAD

3d Views, orbit

Modifying 3D Mesh Objects

Working with Surface Objects

Modifying 3D Objects in AutoCAD

Material & Mapping

Lights & Camera in AutoCAD

Motion Path Animation

Rendering

Export & Import 3D Drawing

The visual style in AutoCad
List of Top 8 AutoCAD Institute In Delhi for AutoCAD Course in Delhi.
1) DG Royals:- Royals is one of the best AutoCAD Institute In Delhi. It is located in GTB Nagar its the best AutoCAD Course in GTB Nagar. This AutoCAD Institute in GTB Nagar provides 100% job assistance after successful completion of the course.
2) Auto Trix Designs & Technologies Pvt. Ltd.Designs and Pvt Technologies:- Ltd certified software-based design company. Auto Trix Design and Technologies is a secondary company that designs its products/parts using Computer-Aided Design and fulfills its requirements for the students. It is one of the Advance Autotrix Design Institute In Delhi.
3) Design Academy:- Design Academy in Delhi's best AutoCAD Course institute in Delhi plays a definite role in bridging young talent. It specializes in the AutoCAD course in Delhi GTB Nagar and is well known for training students and working professionals.
4) CADD Center:- Center in Saket is the largest AutoCAD training institute In Delhi. This institute offers CAD an end-to-end solution to CAD users. Specialize in Computer-aided Design and computer-aided manufacturing. It also comes under the Top 10 AutoCAD Institute In Delhi.
5) E-CAD technologies:– This Institute uses Computer-Aided Design (CAD) Software to work on products/parts designing and meet the requirement. E-CAD technologies are committed to fulfilling an industry / individual need with perfection, quality, and time. That's the reason that E-CAD technologies are the Best Advanced AutoCAD Institute In Delhi.
6) CADD E Soft:- CADD is the Best AutoCAD Institute In Delhi. With over a decade of experience, CADD E-Soft takes interior Design, building design, AutoCad, and graphic Design. We are backed by a team of experienced professionals who carry out assignments to guarantee customer satisfaction without compromising quality. This institute is located In Laxmi Nagar.
7) Aptron:- Aptron is one of the Lists of Best AutoCAD Training Institute In Delhi. It is located in Noida. It provides various other courses like Digital Marketing, Graphics Designing java, etc.
8) Jagjit Institute of skills private Ltd:- Jagjit Skills Institute Pvt. Ltd. (JISPL), one of the top 10 Best AutoCad Institute In Delhi. They have trained 18,000 + candidates for the last 19 years. They can place most of the candidates, and our placement success rate is 98.5 percent. Their training programs offer various modules.
Apply for New Batch (Limited Seats Left)
Key Highlights of Our Courses
Online & In-class Training Available
Associated with best Company's of the Industry
Industrial Interview Preparations
100% Placement Assistance
Live Projects and Practical Training
Book your Free Demo Class
Batch Starts Soon Limited Seats Available
FAQ About the Best Auto CAD Training

What is the Eligibility criteria to join Best AutoCAD course In Delhi?
DG Royals training institute recommends the knowledge of basic dimensions of the related product or knowledge of related Industry. Students who have done any designing software earlier would be added advantages for training in the AutoCAD course in Delhi.
Project in AutoCAD Institute in Delhi after the training
AutoCAD is used for various purposes by many professionals. It depends upon the orientation of the program in which students have applied. AutoCAD course in Delhi plan helps build a Multi-story plan,3D elevation, etc.
DG Royals Provide Placement Assistance After Completing AutoCAD Course in Delhi.
Here at DG Royals, we are the master in providing placement assistance to the students with the dedicated placement team's nourishment that supports and assists the students through the moment of placement. We provide the most useful Resume Building assistance by helping students to create their resumes according to the most advanced industry trend.
We continuously offer Personality Development concourses with Mock Interviews, Group Discussions, Presentation skills to help the students for overall personality development and present themselves positively at the interview. DG Royals has helped trainees to grab their desired jobs in the topmost organizations. Also, We organize the placement Driveways for our learners at a specific period of course.
DG Royals Trainer's Profile For Advanced Autocad Training Course In Delhi
AutoCAD professionals should require one computer system with at least one CD drive or pen drive port and a hard disk with 2GB or having more free space for auto Cad. Make sure the resolution is set to 1024×768. The higher the resolution of your computer, the more details you can see in your drawings. A graphics card is also recommended for 3D drawings.
How Are DG Royals Auto CAD Trainers?
DG Royal's AutoCad Expert Trainers are specialists in their specialty range and continually upgrade themselves with new tools to present the most suitable training of a live functioning environment to specific students. Our training associates have thoroughly selected us moreover appreciated by several companies for their profession domain over the years. 
Our expert trainers have numerous years of expertise in accomplishing within prominent corporations and top leading MNC's. We have certified industrial experts who have more than 12+ years of expertise in AutoCAD Training in Delhi. 
Our expert trainers at AutoCAD Training Course in Delhi used to help the students throughout the course. And also, our expert trainers are connected by placing cells of numerous companies. They are assisting and supporting the trainees by placing them in the most reputed companies.
Scope After AutoCAD Course In Delhi NCR
According to the U.S. Bureau of Labor Statistics, Jobs for drafters will remain flat between 2018 and 2028, meaning that the number of job creation positions will be limited to no change. CADD professionals, however, who enter the Industry with the right AutoCAD qualifications and career specializations will still have a lot of job opportunities. Civil engineering and Building Information Modeling (BIM) are among the hottest drafting specialties, expected to grow much faster than the overall field of drafting. Growing construction activity resulting from U.S. population growth and the need to improve America's infrastructure would stimulate demand for AutoCAD drafters qualified and certified in Civil Drafting, BIM, and interior Design.
Objectives of The AutoCAD Training Course in Delhi
Know the foremost interface factors, their setup, and further knowledge, and create and utilize drawing template files. Specify a specific objective property management system under which the layers are configured and the tools for managing layers. Define the workflows in organizing the drawing geometry and create one Mechanical structure by making folders, components, and component views.