Revit Architecture Training Institute in Delhi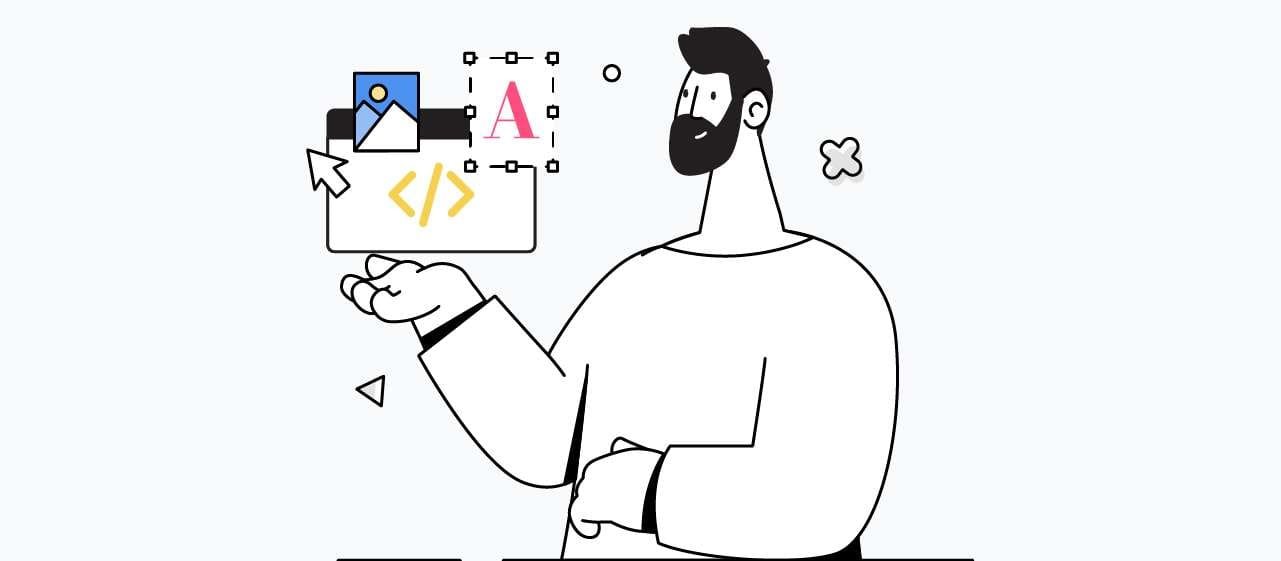 Join Best Autodesk Revit Architecture Training in Delhi
DG Royals Institute, a well-known Revit Architecture institute in Delhi, has always been to educate and teach only the best professionals in Revit Software Training. Despite being a well-known Delhi institution, DG Royals Institute in Delhi delivers exactly what it promises. As part of its Revit Training, the DG Royals Institute provides one of the most comprehensive and up-to-date Revit architecture courses in Delhi available today. DG Royals Institute courses include demonstration classes as part of the curriculum to ensure that students do not enrol in courses based on the information provided. Then the students can choose the batches and the course at their convenience.
Best Autodesk Revit Architecture Course Training in Delhi
Revit Architecture training in Delhi is used in the construction industry the most. DG Royals Institute makes sure to provide their students with the OJT and professional exposure to learn from the best. Professionals in architecture and interior design can use Revit Architecture to create more realistic renderings of their designs.
DG Royals Institute also teaches BIM software, and it is one of the most important software. BIM software helps you to generate two-dimensional and three-dimensional graphics in a short period. That is to say, the Autodesk Revit course at the DG Royals Institute in Delhi is an architectural design program that is at the cutting edge of technology. 
This program is in high demand in the disciplines of architecture and interior design and has a lot of demand worldwide. This program is used regularly by about a million designers all over the world.
Using Autodesk Revit Software, a well-known building information modeling, i.e., BIM application, a plausible building design, complete with sections and sub-components, may be created. Architects use Autodesk Revit to generate 3D design structures and manage database operations for obtaining structural data from their client's databases. The Revit MEP software is a designed tool available to anyone involved in the design and construction of a building.
The Autodesk Revit Master course offered by DG Royals Institute in Delhi provides the best Revit programs. The course is expected to take three months to finish. 
In addition to helping you learn how to develop realistic models, connect AutoCAD DWG records, and import structural and compositional detail from a range of models and design frameworks, Revit professionals can also help you learn how to connect AutoCAD DWG records. We not only provide students with point-by-point teaching through recurring task and assignment sets, but we provide them with valuable real-world ExperienceExperience as well.
The Evolution of Revit Software
Before you begin working with this Revit application, you should be familiar with the program's long and distinguished history. The Charles River software company was started in 1997 by two software industry professionals. They hoped to bring parametric modeling to the architecture and civil engineering industries, and they were successful. Additionally, this trailblazing group was responsible for developing several well-known parametric modeling tools for use in the mechanical sector. 
The construction industry will benefit from the use of this technology. As a result, a group of investors, developers, and architects came together to start working on developing the Revit software package. The company was established in 2000 by the creators of Revit Technology Corporation. 
Autodesk purchased Revit Technology Corporation in 2002, and the two companies have been working together ever since. Today, Autodesk's Revit software is without a doubt the market-leading BIM software solution, thanks to a series of enhancements that the company has implemented. Finally, we may conclude that Autodesk is the market leader in the BIM space.
The most recent version of Revit Architecture can be found here.
Autodesk has released new features for designers and architects in its Revit 2022 software. The latest version of Revit enables you to create visually appealing renderings. This revised version of 2022 is more efficient for designers, architects, engineers, and other technical professionals. Furthermore, this version outperforms previous editions in terms of performance. Considering that Revit 2022 is a huge file, a powerful computer is required to run it.
It's past time to rethink the architectural underpinnings of Revit.
This is a certification course for the Revit Architecture Advanced level. Anyone who uses or wants to learn more about Autodesk Revit Architecture is welcome to attend. Pre-existing knowledge or expertise in computer-aided design (CAD) is not required. An architectural design background, Revit MEP training, drafting, or engineering experience would be advantageous but not required.
The module of AutoDesk Revit Course at DG Royals Institute in Delhi.
Course Modules:
What is AutoDesk Revit?
What is Wall Architecture?
What is Wall Sweep?
What is Wall Reveal?
What is Curtain Wall?
What is Exterior Glazing?
What is a Storefront?
How to Modify Components?
What is Structural Column?
What is Column Architecture?
How to Explore Room Area?
What is Stair By Component?
What is Stair by Sketch?
What is Roof by Extrusion?
What is a Roof Soffit?
What is Roof Fascia?
What is a Roof Gutter?
What is Profile Creation?
What is Opening?
What is Inserting?
What is Conceptual Mass?
What is Lighting?
The Various Uses of Camera
What is Walkthrough?
What is Render?
What are Printing and Publishing?
Assessment
Projects
DG Royals Provides the Best AutoDesk Revit Course in Delhi.
a) DG Royals Institute provides the best Autodesk Revit Course in Delhi, and we have the best trainers across the industry. We assure our students that by the end of the course, students will be able to sketch and render architectural designs independently. In this course, students will learn the principles of Building Information Modeling (BIM) and how to use Revit Architecture to produce parametric designs and documentation for parametric buildings. All these skills make them professional in the field and successful wherever they go.
b) We cover all the topics and the important software that are the most important to become a professional. The Delhi DG royals AutoDesk Revit course will cover all aspects of the design process, from schematic design to construction documentation. In addition, parametric approaches to building design and documentation are provided, using Building Information Modeling (BIM) concepts and ideas.
c) The course is divided into manageable portions that build on one another as the course progresses. The majority of the time, Autodesk Revit Architecture is used to teach the course. Building Information Modeling (BIM) training allows construction professionals to move more quickly through their learning curve. This software is really important to learn if you are looking to become a professional and want to grow and excel in AutoDesk Revit.
d ) DG Royals is a prominent Revit architecture institute in Delhi. DG Royals Institute is committed to providing the industry with well-trained and fully baked expertise through education and training programs. The DG Royals Institute in Delhi is a good example of how you get what you pay for. In addition, DG Royals Institute offers one of the most comprehensive and up to current architecture and Revit training programs on the market today. 
To ensure that students do not enroll in courses based on the information provided, all DG Royals Institute courses include demonstration classes as part of the curriculum, the best Faculty in the industry, practical exposure, tool-based Learning, and affordable fee structure followed by internship and 100% Job assistance.
e) DG Royals Institute provides post-training support to ensure that its students are up to date on the latest trends and techniques. Because of our established name and goodwill, we've established a network of industry recruiters, which means a guarantee of employment backs our courses.
f) Students at the DG Royals Institute will have a great chance to make a professional and elaborate portfolio, which is essential to get a great job or attract clients for the business. Blogs can be quite useful for disseminating your work on social media platforms. People will appreciate or make comments about your work if it is flawless. Preparing for your interview will be easier if you do this activity first. Individual and group projects require hands-on participation. Architectural design education at DG Royals Institute is among the most easily accessible available. 
g) The ability to design three-dimensional architectural models that students will gain after completing their education at our college. Revit training classes are taught by highly qualified professionals that are dedicated to assisting students with their questions, and they are also available at all times to do so. Students can work on the software in our advanced lab, which is fully equipped, for as much or as little time as they want while they are here.
At the DG Royals Institute, you will get a chance to learn how to use the program's core drawing and editing tools to convert solid masses into 3D walls, doors, windows, and roofs as part of this Revit architecture course among other things. Also, you can take expert advice and learn from the Tradespeople and gather an in-depth discussion of the important domains that have taken place, and also do Experimentation in the field and proposals, as well as the process by which they are reviewed, and let now have a look at the course
Apply for New Batch (Limited Seats Left)
Key Highlights of Our Courses
Online & In-class Training Available
Associated with best Company's of the Industry
Industrial Interview Preparations
100% Placement Assistance
Live Projects and Practical Training
Book your Free Demo Class
Batch Starts Soon Limited Seats Available
FAQ About the Best Revit Architecture Traning
Who all can choose to take the AutoDesk Revit Course in Delhi at the DG Royals Institute?
Participants in Revit architecture classes might be from any background, including those who work in the architectural or design fields. Students interested in taking the course can choose the course and a bit of knowledge about the field and get themselves enrolled in the AutoDesk Revit Course.
Describe the expected outcomes in terms of new information gained.
The students will learn the art of Designing and drafting structural steel components.
The AutoDesk Revit Course in Delhi at DG Royals also includes 3D parametric modeling.
This course at the DG Royals Institute in Delhi includes Modeling building components.
The Faculty will also cover Photorealistic 3D visualization.
Construction documentation for production or construction is also one of the most important topics of the AutoDesk Revit Course.
Evaluation of the overall performance of the building is also one of the key topics of the syllabus.
Is Autodesk Revit is best software course training?
This tool also makes the process of preparing cost and quantity data much simpler to complete. Additionally, you can build visually appealing 3D images for use in client presentations and presentations for your own company. An all-in-one application for architects and designers has been developed as a result of this collaboration. The Revit training sessions in Delhi provided by DG Royals Institute in Delhi are the best.
What are the benefits of receiving Revit training?
Because of its ability to model architectural information, Revit Architecture is well-known among architects and designers. For those considering a career in the construction industry and working with Revit, you must simultaneously understand how to work with 2D and 3D designs.
How do you aim to make a living for yourself in the long term?
After completing this course, you will be able to immediately begin working on the following profiles as Engineers and designers who use Revit to create architectural blueprints are referred to as Revit architects. DG Royals Institute in Delhi will make you a professional and give you the best practical exposure compared to the other institutes in the industry.
Let's Make Your Journey Easier
Talk to a Career Advisor
Get to understand what to learn & how it will help you.
Attend A Demo Session
Experience our live online & Offline learning environment.
Apply Now
We will serve you with more details & the guidance to get started