Best SolidWorks Training in Delhi with Placement.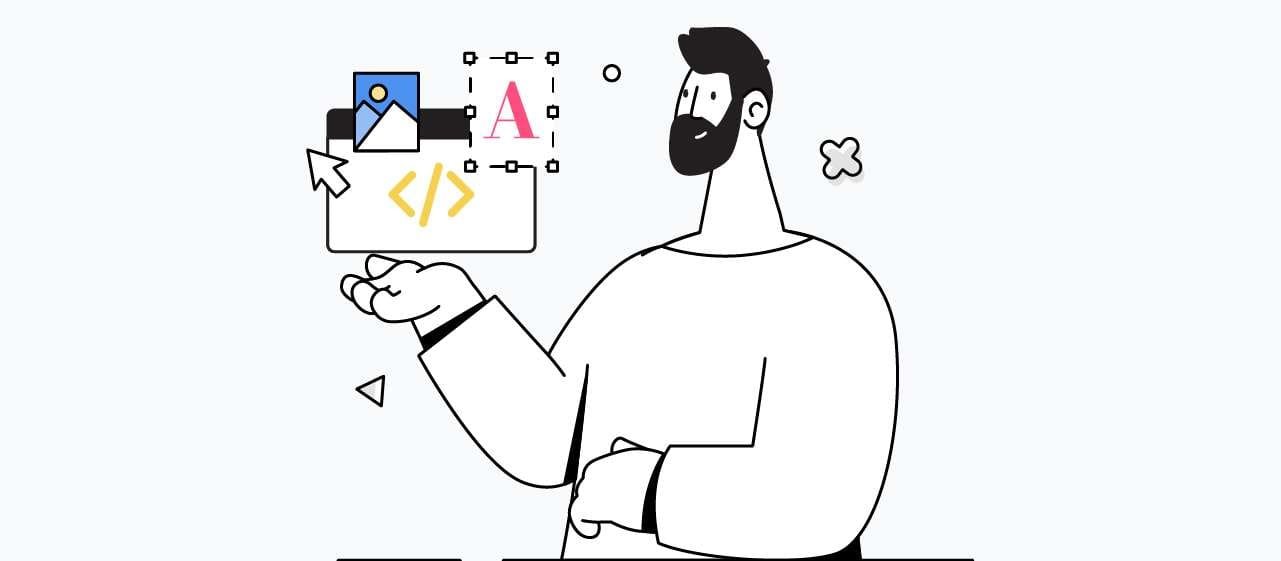 Introduction to SolidWorks
Solidwork is a 3D Modelling CAD & CAE computer program that runs on Microsoft Windows. Solidwork is a Solid modelling software in which we work on product designing and development. Dassault Systems does this Solidworks software training to create a model by assembling them quickly. You can use it as a drafting tool.
Why is SolidWorks Training in Delhi Important?
Any object we are creating So. First, we need to create a model. So what happens when we make a model? Whatever model we started, we get proper detailing for that. We can therefore analyze any object. Your design matters a lot in SolidWorks course training in Delhi.
It is essential for those who have done Mechanical engineering to have the best Solidworks software.
History of SolidWorks
The Best SolidWorks Training program in Delhi will add a new edition every year with many new features. Jon Hirschtick, a graduate of the Massachusetts Institute of Technology, commenced Solid Works Corporation in December 1993. Hirschtick then decided to assemble a team of engineers to make 3D CAD more accessible using the $1 million he earned as a member of the MIT Blackjack Team. Hirschtick was founded in Waltham, Massachusetts, in the United States, to create 3D CAD software that was simple to use, inexpensive, and that you can easily access on the Windows desktop.
Solid Works, which eventually relocated to Concord, Massachusetts, produced its first product, Solid Works 95, in 1995. Dassault, best known for its CATIA CAD software, bought Solid Works for $310 million in 1997.
You know that the Top SolidWorks Course Program in Delhi has changed the 3D CAD from the beginning. Its new features and high capabilities make SOLIDWORKS more loyal that help it make the problematic design.
Solidwork gives more priority to its user-friendly interface so that product designers, mechanical designers, and some other engineers design that help to develop into the perfectionist of the software.
Markets segment that is served in SolidWorks Software Training
Many sectors need Best Solidworks Software Training in Delhi like Industrial, government, education, scientific, consumer, educational, research & technology, medical and transportation, etc.
Many professionals use Solidwork. Millions of product designers and mechanical designers are using Soilworks Software to turn designing concepts into a reality-based product.
Why Choose DG Royals for Solidworks
If you are searching for the Best SolidWorks training institute in Delhi? DGRoyals provides a detailed Industry Oriented Solidworks training program in Delhi. We offer intensive practical instruction that includes live projects and simulations our expertise teaches. If you are a student, beginners or working professionals will benefit from this Solidworks training course in Delhi.
DG Royals is the best Solidworks training centre in Delhi NCR. With beginning and advanced level SolidWorks training courses near me. We provide usable hands-on information and total career aid. We have the mission of supplying the market with well-trained and thoroughly cooked experts.
If You Seriously wants to build your abilities, resume training, or learn how to use this best software of SolidWorks Training in Delhi, Our Training of Solidworks course will help you achieve your dream goals.
The instructors at DG Royals Best SolidWorks Training Institute in Delhi are subject matter experts and business executives who provide in-depth Solidworks software training. Solidworks certification holders will have a wealth of job prospects in the business. Our students have been able to find jobs in various MNCs thanks to this in-depth Solidworks course layout by DG Royals.
If you look at the recent analytics, it improves the design, and over 2.7 million designers use it to provide the performance you need to complete your tasks faster by creating 3D product models before submitting them to your client.
What is the Solidworks Training Course Objective?
The SolidWorks course in Delhi provides well-structured course content with students and professionals to provide the necessary skills to become certified Solidworks associates on the market. Individuals will confidently utilize the software and design/draft the next unique item after completing the best course training of Solidworks in Delhi. After taking this training course, you will design simple and complicated parts and assemblies to meet your needs.
The course will cover the fundamentals of CAD design with SolidWorks, but it will also equip you with the professional skills you will need to stay competitive in the market. After completing the course, students can confidently utilize the software and design/draft the next unique item.
The goal of the SolidWorks training in Delhi is to equip participants with the skills necessary to visualize appealing design capabilities for various projects.
Course Highlights of SolidWorks
We cover everything a must to become a master in solid Work as per industry requirements. It starts with the fundamentals of operation before moving on to step-by-step instructions on making machine parts and what to keep in mind while doing so. At the very least, the above SolidWorks course covers the following topics:
We assist students and professionals who have enrolled in a Solidworks course in Delhi in mastering the following skills:
a) CAD Modeling and Animation:
It helps to design almost every product you see, from small pieces to significant developments. These will give highly detailed 3D models that may be utilized for animation, picture rendering, training, and present reality into the product CAD and are used in a wide range of areas.
b) Assembly Design :
Assemble the product Improving the designer productivity and bringing out excellence in design. However, lower assembly costs will occur when less time takes to build a more inferior product. Decreasing the number of parts in an assembly helps to get the additional benefit of lowering the overall cost of the details in the community. There's a reason most of the cost savings from using design for assembly are realized.
c) Sheet Metal Design :
Its metal forming/ cutting or bending process/ operation to achieve the final product. The product that we use in Sheet Metal Design
Mild steel, stainless steel, all types of alloy steel, structural steel. It also includes some essential design elements that help to improve product compatibility, enhance cosmetic appearance, and save overall production time.
d) Product Data Management :
Product data management (PDM is the process for managing design data and mechanically activities and the overall thing handled by one centralized system. This offers on Computer-aided design (CAD) data, models, parts information, production instructions, requirements, notes, and documentation are all examples of this information.
It is available by multiple applications and teams within an organization that serves business-specific needs. Selecting the best PDM application gives a solid base that can quickly evolve into a comprehensive PLM platform.
e) Weldment Design :
Welding is a unique process required when designing any product. Collaboration in all parts of welding technology is required for successful welding design. Welding is one of the numerous fabrication technologies that designers may be exposed to on a limited basis.
The welding process is best for a particular work that can be difficult without specialist understanding. The methods of new welding processes established throughout the years, which are still under development, and equipment manufacturers would naturally promote their technology.
f) Tolerance analysis :
Tolerance analysis refers to procedures for determining the total variance and impact of variation on goods caused by errors during the manufacturing of objects/items. Tolerance has a direct effect on product cost and performance.
g) CAD library :
The CAD Library in CAD software replaces drawing boards.CAD has largely replaced manual drafting among engineer engineers, product designers, and mechanical engineers. It enables users to produce very accurate designs in 2D or 3D to envision the building. Companies can improve their product development processes by using CAD libraries, which provide freely usable and editable CAD models.
Career Scope after Solid Works Training in Delhi at DG Royals

It has been more than 25 years of solid Work continuously growing and has become the best language. Therefore we called that the Solidworks programming language has a bright future.
SolidWorks is undoubtedly one of the most popular CAD programs available in the market. We know its scope is rising because its demand in various fields increases day by day. As a result, industries and sectors all around the world use it. SolidWorks is a 2D and 3D parametric modeller used in almost all drawing and engineering procedures.
SolidWorks talents are incredibly valued in today's time and the competitive employment market for product designers, engineering, designer, architecture, construction planners, mechanical engineers, and artists.
It's also one of the most well-known CAD programs available. You can work for organizations that supply engineering design services to manufacturers as a SolidWorks expert.
Following are the jobs in Solidwork.
Design Engineer.
Mechanical Engineer.
Mechanical Design Engineer.
Senior Mechanical Design Engineer.
Mechanical Designer.
Computer-Aided Design (CAD) Engineer.
Senior Mechanical Engineer.
Do you know what the role of a SolidWorks Designer is?
SolidWorks Designers create product models and 3D designs with solid work software. We explain our primary role as SolidWorks specialists and what it takes to become one.
Designers, architects, construction planners, product engineers, mechanical engineers, SolidWorks all can use CAD or a 3D modelling software tool.
What SolidWorks offer
2D OR 3D modelling
Auto-generated 
Creating Drawings using Solid works
Part Surfacing
Drafting
Solidworks Designer Roles that need to be taken care of.
Create Modeling, blueprinting, or graphical representations of contemporary mechanical designs.
Handling in the right way of designing evaluations with the various departments for current systems
Expands DriveWorks set up applications for our manufacturing plant to automate the manufacture of assemblies and prints.
Documenting the fabrication process, keeping track of it, and making some modifications if required. 
Regularly focus on the enhancement of the designing process. 
Generating ideas for innovation of new product design. 
Keep track and review the CAD library. 
As a SolidWorks Designer, you'll need the following skills.
Do you want to work in the mechanical design industry, or do you dream of working as a mechanical design engineer then joining DG Royals as it is the best SolidWord Institute in Delhi.
Below is the essential skill to master as a mechanical design engineer.
SolidWorks designer allows you to produce parts, drawing, assemblies, design tables, and drawings.
AutoCAD is a powerful tool for making 2D drawings and sketchings. Master in sheet metal weldments and mould tools
Innovative and well-organized, with the power to manage many projects simultaneously in the most creative way. 
Interact with another department client, product teams, and sales team to smooth workflow. 
Engineering process, revisions, ECR, change orders, and so on are all things you should be familiar with.
Every design engineer should visualize the concept of design and product.
Working on complex product design and reading drawing concepts is also essential. 
DG Royals Placement records 
DG Royals best Solidworks training institute in Delhi, is known for the placement they offer to their students and provides an outstanding training program in the market. We provide a well-established station to a big company that will enhance their career in their field. 
Students will have the opportunity to participate in hands-on live projects and 100% job placement in the right place that ​offers them a high-paid job with good career prospects.
We aim to make you skilled, knowledgeable, and qualified. That is why we are focusing on this. Many companies are looking for brilliant talent. We build a good chain with a reputed industry. Therefore, our courses come with the best placement solution for the students.
DG Royals prepares students to enter the workforce, shown in our placements. Students interested in pursuing a rewarding and exciting career might consider joining DG Royals.
Each year we provide a Placement program that provides students with valuable industry exposure while also assisting them in developing their SOLIDWORKS and general professional skills. 
Before completing the Solid Work course content in Delhi, we will conduct an interview session with MNC's, and we will also prepare every student according to industry requirements. This will help students to face interviews. 
There are some essential points which help our students to get a place in Best Companies.  
Hand-on live project training by our experienced instructor. 
We provide proper study materials. 
Conduct tests periodically. 
Get ready for the job profile.
Schedule interviews with companies until you get a job according to your requirement. 
What are the Advantages of SolidWorks Training in Delhi?
It is user-friendly
Simple to learn and to create 3D models.
Ability to make changes in design at any design.
Gives realistic views of any product.
Helps customers to understand the product quickly.
Easy documentation like getting material specification, bill of materials.
Ability to import data, translate it and store it securely.
Increases productivity of the designer :
The CAD Software helps the designer visualize the final product to be made, its subassemblies, and the constituent parts.
The product can also be given animation and see how the actual product will work, thus helping the designer immediately make the modifications if required. CAD software allows designers in synthesizing, analyze, and document the design.
Improve the Quality of design:
With the CAD software, the designing professionals are offered many tools that help carry out a thorough engineering analysis of the proposed design.
Eventually, better design helps carry out manufacturing faster and reduces wastage because of the faulty design.
Better Communication :
The following important part after designing is making the drawings. With CAD software, better and standardized graphics can be made quickly. 
The CAD software helps document the design better, has fewer drawing errors and has more excellent legibility.
Creating documentation of the design:
Creating the documentation of designing is one of the most important parts of designing, and that can be made very conveniently by the CAD software.
The documentation of designing includes geometrics and dimensions of the product, its subassemblies and components, materials specification for the components, bill of materials for the details, etc.
Who uses SolidWorks (CAD) software 
Here is a short list of some people who would most likely use CAD
Architectures
Civil Engineers
Electrical Engineers
Facilities Manager
Interior Designer
Mechanical Engineers
Structural Engineers
Surveyors
Manufacturing Engineers
Acoustics Engineers
Fire Protection Engineers
Food Services Designers
Apply for New Batch (Limited Seats Left)
Key Highlights of Our Courses
Online & In-class Training Available
Associated with best Company's of the Industry
Industrial Interview Preparations
100% Placement Assistance
Live Projects and Practical Training
Free UI Kits worth Rs 50k
Book your Free Demo Class
Batch Starts Soon Limited Seats Available
FAQ's About SolidWorks Training in Delhi
Who is eligible for this course?
Anyone can be eligible for this course, someone who is willing to work hard and stand out in this competitive environment.
If you are a graduate and searching for the best career options or Technical skills to boost your knowledge and upgrade your skills in these competitive markets, this course becomes a great way to improve your skill and meet the demands of both worlds. Our trainers are high-qualified with 8 to 10 years of industry experience that provide high-quality content.
Why Should You Learn Solidworks Training Software?
This course will help you achieve your goals by using your creative abilities to create the best product ideas and models. We can design an attractive product that draws attention to your customer, so use this software to make a product plan.  
SolidWorks' draw rests in the fact that it can take apart/assembly from CAD to CAM and CAE in one go. We know that every company uses solid Work. Therefore well-trained SolidWorks are globally increasing day by day, and as a result, the demand for qualified engineers will only grow.
What about a career after completing SolidWorks Training in Delhi?
Our institute focuses on much more than software and will ensure better career opportunities. Our institute focuses on much more than software and will ensure better career opportunities. Our purpose is to make you master complex designing to boost your career to the next level. We primarily provide simple-to-use training on CAD software, which helps build your career using this program to enhance software skills. 
Which is the best institute to learn Solidwork in Delhi
We are the best Solidwork institute that offers beginner, intermediate, and advanced training modules.
Live projects and simulations are included in the complete practical instruction provided by the Solidworks training institute in Delhi. Our students have been able to find jobs in various MNCs to provide in-depth knowledge in the field of solid Work so that students get placed in their dream company. 
What is the duration and fee of the Solid Work Course training in Delhi?
Talking about the duration of the Solid Work Course, that depends upon the course module in which you enrol where it is weekdays, weekends,s or fast track batch. We offer the best Solidworks training in Delhi at a reasonable cost. To know about Solidwork fees structure, you can visit our institute or give a call on 8585959688 for any further queries.
How do I become a Solidwork expert?
It is essential to keep your skills strong as a professional CAD designer. In the beginning, it can be pretty tough to become a perfect solid work programmer, mainly when you have no coding or designing knowledge. DG Royals provide Certified SOLIDWORKS Professional Course. 
SOLIDWORKS is offering a more significant income and more career options. Enrol Our Solidworks training in Delhi to sharpen your skills. Solidwork requires almost every sector in the world. 
A sound engineer designer can use sophisticated functions and features in SOLIDWORKS to address complicated modelling difficulties.
What is the essential requirement you need for this course?
This course takes you from beginner to advanced, so there are no such prerequisites anyone can join this course those who have a passion in this field. Here you will get complete knowledge about this course.
What is the solid work training system which DG Royals offer?
Classroom 
Offline training facility 
Online training facility 
Campus training facility 
What are the payment options available in DG Royals?
We can accept all payment modes like cash, card ( note any debit card), net banking is also available, or digital payment modes like Google Pay, UPI, Phone Pay, etc. 
Do you have any other Queries?
For any kind of information, you can mail us at [email protected], or you can give us a call on 8585959688. So if you have any queries not mentioned above, you can connect us on the given details.
1. SolidWorks training duration in Delhi
Regular Classes( Morning, Day time & Evening)
Weekend Training Classes( Saturday, Sunday
Fast Track Training classes
2. SolidWorks Instructors profile
About our SolidWord Trainers,
We have certified trainers who have trained over 10,000 students in SOLIDWORKS.
Trainers have the best Theoretical and Practical Understanding.
We give Industry Expert Trainers with years of experience.
The trainer is SolidWorks Certified Professionals.
Solidworks software Course Contents
Basic introduction of Solidwork software
PDC and CAD/CAM/CAE: An Overview
Modelling using Parametric and Non-Parametric Data
Solidworks' user interface
Sketch Module:
Drawing Module
Drawing Documents
Drawing Templates
Drawing Sheets
Drawing Views
Vanity Cabinet Drawing Sheet
Vanity Assembly Drawing Sheet
Surface Design
Introduction to Surfacing
Surface Design from a Sketch
Structuring of fibre and fabric
Design Surfaces by using
Modifying Surfaces
Solid and Surface Bodies Design
Design with solid and surface Bodies
Workflow with Surfaces
hybrid Modeling
Sheet Metal Design
Intro of basic Sheet Metal Design
Design 3D solid sheet
Sheet Metal Techniques
Working with the Flat Pattern
Forming Tools
Weldment Design
Part Design
Basic of Part Design
Launch of Application
User Interface
Reference Geometry
Sketcher command-Line
Sketcher Command-Rectangle
Practice Assignment
Engineering Tasks
building top-down or bottom-up
Dimension
Assembly Design
Mounting Attachment Sub-Assembly
Assembly design Methods
In-Context Design
Load an Assembly
Examine the assembly
Mates
Our Courses
Digital Marketing Course
Graphic Design Course
Digital & Design Course